GIS-E creates a Vulnerability Heat Map for My Choices Foundation's work
Fundamental to our mission of prevention of sex trafficking in India is to identify and target the right locations and people. To this end, we partnered with Quantium, an Australian data analytics company to determine villages that are at-risk for sex trafficking in India. We developed the 'Vulnerability Mapping Tool', a big data solution that […]
Fundamental to our mission of prevention of sex trafficking in India is to identify and target the right locations and people. To this end, we partnered with Quantium, an Australian data analytics company to determine villages that are at-risk for sex trafficking in India. We developed the 'Vulnerability Mapping Tool', a big data solution that analyses India's census data, government education data and other factors such as poverty level, access to transportation, educational opportunities, population and distance to the highways and the nearest police station to identify the villages that are most at risk of human trafficking.
Since 2016, guided by the 'Vulnerability Mapping Tool', My Choices Foundation has been conducting the Safe Village Program in highly vulnerable villages. Based on 18-month behavioural research, Safe Village Program is our flagship prevention programme that is aimed at:
– Sensitising villagers about sex trafficking, its causes, and its risk factors.
– Creating awareness about ways to prevent trafficking.
– Sustaining the awareness by training grassroots volunteers
The Vulnerability Mapping Tool has played a vital role in our ability to reach vulnerable and remote pockets of India with our message of prevention through the Safe Village Program. With assistance from this tool, we reached more than 6,000 villages across 10 states in India to spread awareness about sex trafficking and empowering communities to protect themselves from traffickers.
Recently, GIS-E helped us depict our work by mapping the spatial overlap between our Safe Village Program locations and the village vulnerability dataset. Such visualisation of our work helps us understand our reach and impact. It also helps identify hotspots and blindspots to focus our efforts in regions that are most vulnerable to sex trafficking.
We are grateful for the partnerships that we have formed over the years that has helped us in reaching the most vulnerable in India.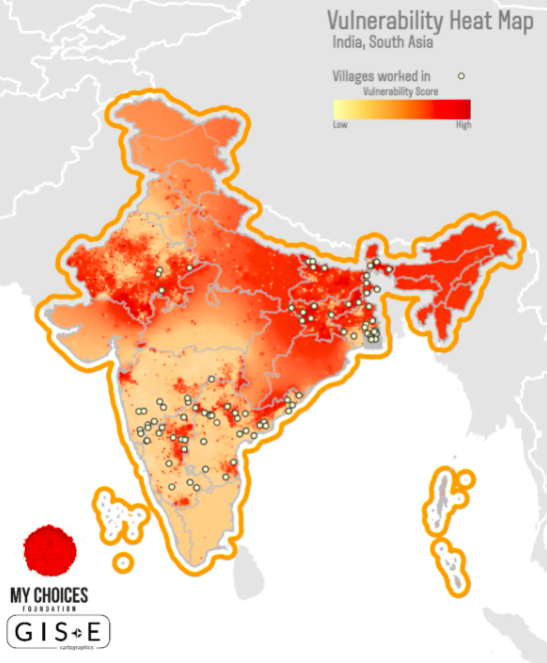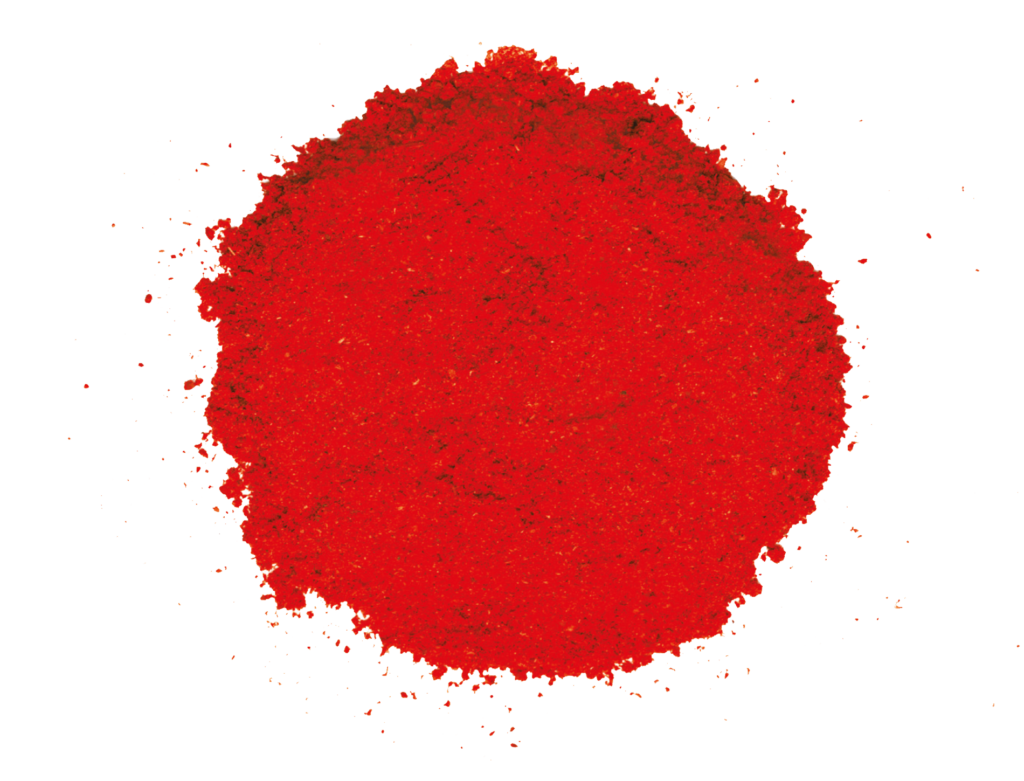 This post was authored by the My Choices Foundation communications team. Our mission is to keep you informed on the cause, and hopeful that transformation is possible one story at a time.
Your donations make it possible for us to give women and girls the choice to live a life free from violence and exploitation.
or sign up to our newsletter