My Choices Foundation joins forces with Traffik Analysis Hub to end sex trafficking in India
"We, My Choices Foundation, have always believed in leveraging technology to better people's lives. The Traffik Analysis Hub brings together cutting-edge technology and a fantastic amount of technical knowledge and expertise. By joining forces with the TAHub, we aim to advance and sustain projects and tools across the anti-trafficking movement at country-level and global-level", said […]
"We, My Choices Foundation, have always believed in leveraging technology to better people's lives. The Traffik Analysis Hub brings together cutting-edge technology and a fantastic amount of technical knowledge and expertise. By joining forces with the TAHub, we aim to advance and sustain projects and tools across the anti-trafficking movement at country-level and global-level", said Elca Grobler, Founder of My Choices Foundation.
"Global collaboration and cross-sectoral partnerships are fundamental in the fight against trafficking and the TAHub initiative portrays a strong willingness to make it happen", she added.
It's hard to comprehend the sheer scale of sex trafficking in India. The actual numbers may not reflect the truth because many victims become nameless and faceless, uncounted and unreported, and invisible and inaccessible. Every few minutes a girl in India is trafficked and forced to perform sexual acts with up to 20 men a day; her average age is only 12. Sadly, only 1% of these girls will be rescued. According to Dasra's Zero Traffick report, approximately 16 million women are victims of sex trafficking in India.
Prevention through awareness is the way to reach the rest of 99% of girls and empower them so that they never get trafficked in the first place.
ARTIFICIAL INTELLIGENCE – BASED VULNERABILITY MAPPING TOOL
Human traffickers depend on a variety of factors influencing the vulnerability of families in rural India to target them for exploitation. Essential to the mission of prevention is being able to identify the vulnerable villages. There are more than 660,000 villages in India and each of them is vulnerable to trafficking at varying degrees. My Choices Foundation wanted to reach out to the most vulnerable villages first with targeted intervention.
My Choices Foundation partnered with Quantium, an Australian data analytics company to determine villages that are at-risk to sex trafficking in India. We developed the 'Vulnerability Mapping Tool', a big data solution that analyses India's census data, government education data and other factors such as natural calamities, poverty level, access to transportation, educational opportunities, population and distance to the highways and the nearest police station to identify the villages that are most at risk of human trafficking.
Guided by the 'Vulnerability Mapping Tool', My Choices Foundation conducts the Safe Village Program in highly vulnerable villages. The Safe Village Program, our flagship prevention programme that is modelled based on 18-month behavioural research, provides education through community and school-based sessions and teaching families how to keep their daughters safe. To date, we have covered over 5100 villages across eight states in India and conducted sensitisation programmes to empower communities and prevent them from becoming potential victims of human/sex trafficking. Our approach is unique – we are using big data and technology to identify villages most at risk of girls being trafficked and prevent the trafficking with our Safe Village Program awareness sessions.
USING DATA TO CRACK THE $150 BILLION BUSINESS OF HUMAN TRAFFICKING
Human trafficking is a massive problem for all countries and communities. It transcends boundaries, industries and cultures. Victims cut across all ages and genders. Global statistics indicate that trafficking has exponentially risen during this COVID-19 pandemic. Given the widespread nature of the crime and the complexity, no single organisation can neither address this issue alone nor respond comprehensively.
There are many technological initiatives in the anti-trafficking field and multiple actors capture human trafficking data from various sources, but the data is often limited to specific regions or areas within which they operate. The fragmented and disjointed development of technology initiatives does not match the size of the problem. It is important that our efforts must be collaborative. A coordinated action to scale up solutions and avoiding duplication of efforts will help in ending the trafficking for good.
With a common goal of reducing the barrier to information-sharing and providing a mechanism for all stakeholders – non-profit organisations, law enforcement agencies and financial institutions – My Choices Foundation shares our intelligence with the TA Hub. This partnership will not only enable us to gather a wider and broader view of trafficking in India but will help all stakeholders to build a more complete picture of trafficking based on up-to-date, reliable and standardised data on human trafficking.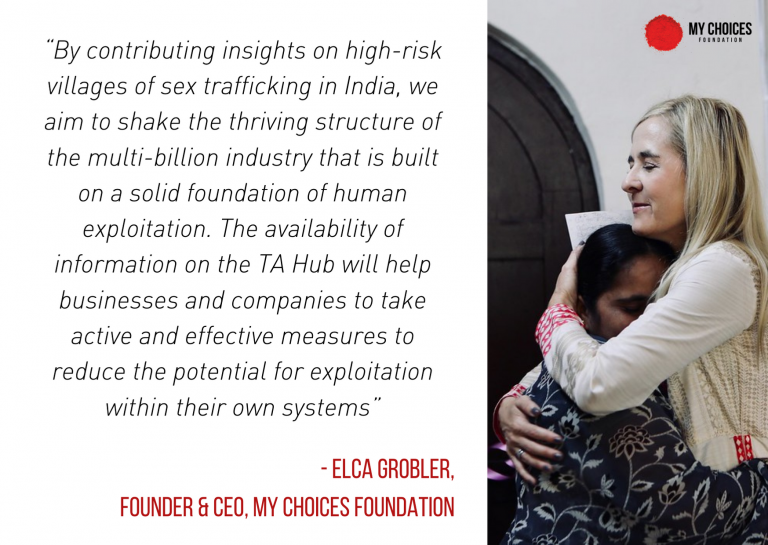 The systematic collaboration, streamlined communication and unified partnerships are crucial in strengthening the anti-trafficking movement – from educating at-risk communities to prevent recruitment of victims, to rescue and reintegrate survivors. My Choices Foundation's partnership with the TAHub is a significant step towards that.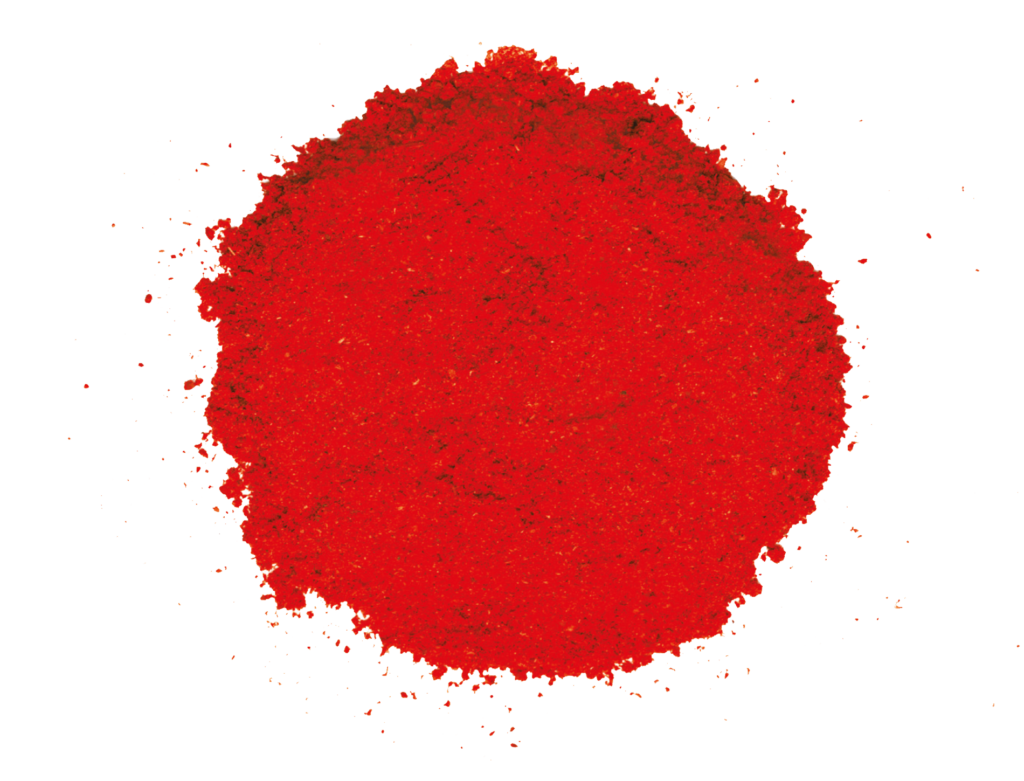 This post was authored by the My Choices Foundation communications team. Our mission is to keep you informed on the cause, and hopeful that transformation is possible one story at a time.
Your donations make it possible for us to give women and girls the choice to live a life free from violence and exploitation.
or sign up to our newsletter